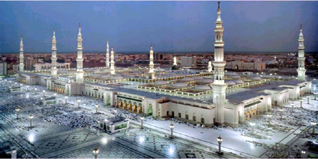 Japan Islamic Peace Community (JIPC) Vision & Mission:
The Japan Islamic Peace Community as a grassroots facility that serves the Muslim community while promoting connectivity at large. We strive to be:
An upright place that promotes the values of moderation, kindness, charity, forgiveness, patience, perseverance and neighborliness in the spirit of Islamic teachings

A welcoming place for people of all backgrounds seeking an understanding of Islam and Muslims

A family-friendly facility where people young, old, men, women and children are treated with respect and equality

A peaceful sanctuary where people can come to worship and gather in tranquility

A charitable place where humanitarian and charitable causes are supported The Islamic graveyard is very important here. The Japan Islamic Peace Community (JIPC) is trying to make here a graveyard & Mosque for all Muslim people. The purpose of JIPC is to please Allah (subhanahu wa ta'ala) by carrying out religion, educate poor people with the religion of Islam. Moreover, the aim is to do everything necessary, suitable and proper for the accomplishment of these objectives. The JIPC shall strive to procure in its affairs, activities, the participation, association and representation all of Muslims. It is also to through adherence to the teachings of the Holy Qur'an and the methodology to realize the Sunnah of the Prophet Muhammad (peace be upon him) and to establish the practice of Islam in the lives of its attendees. It will provide a place of worship, an Islamic environment for individuals and families, authentic address of Islamic education, dawah programs for promoting the understand and propagation of Islam, a source of reference and support system for the community, and implementation of all such programs within its resources that promote these objectives. The JIPC exists to encourage all people to pursue a lifelong of righteousness, peace, and belief in almighty Allah. Its aim is to serve the community and to teach the words of wisdom and truth through the Holy Quran.