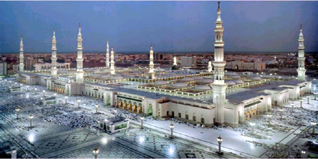 First of all thanks to Almighty Allah for giving us the opportunity to carry on this work
in Japan. We would also like to thanks to our well-wisher for their encouragement and
helping us for taking the initial steps to start the activities of Japan Islamic Peace Community.
JAPAN ISLAMIC PEACE COMMUNITY is founded in April 2015.It is a nonprofit
organization which has become a strong and active group within the Muslim community
in Japan.
JAPAN ISLAMIC PEACE COMMUNITY assists all Muslim people their families
regarding economic, cultural and social difficulties. At the beginning we would like to
have a Graveyard and Mosque for all Muslim Brothers and Sisters in Japan. Currently,
there is only one Graveyard at Yamanashi-Ken, Japan. It is almost 170 km far from
central Tokyo and need to pay 300,000 (approx. 3,000US$) per person which is
expensive for poor Muslim brother or sister. We would like to make a Graveyard which
will be free of cost for any Muslim brother or sister
May Allah protect and preserve those running this organization- Ameen.
Contact email: jipc786@gmail.com.